Lenten Mornings in March at Nano Nagle Centre 2023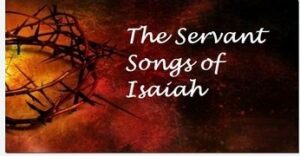 We will reflect upon the Four Suffering Servant Songs found in the Book of Isaiah
(Chapters: 42.1 – 7; 49.1 – 6; 50.4 – 11; and 52.13 – 53.12)
The Songs prefigure Jesus the Messiah during his Passion. They encourage us to enter more deeply with Jesus into the mystery of his suffering and death.
Date: Four Wednesday mornings: 1st, 8th, 15th and 22nd March, 10:00 am – 11:30 am
Presenter: Shelley M Barlow rndm
Each session stands alone but you are most welcome to attend all four.
Cost $15.00 per session, Morning Tea included.  For all four, cost is $60.00.
———————————————————————————–