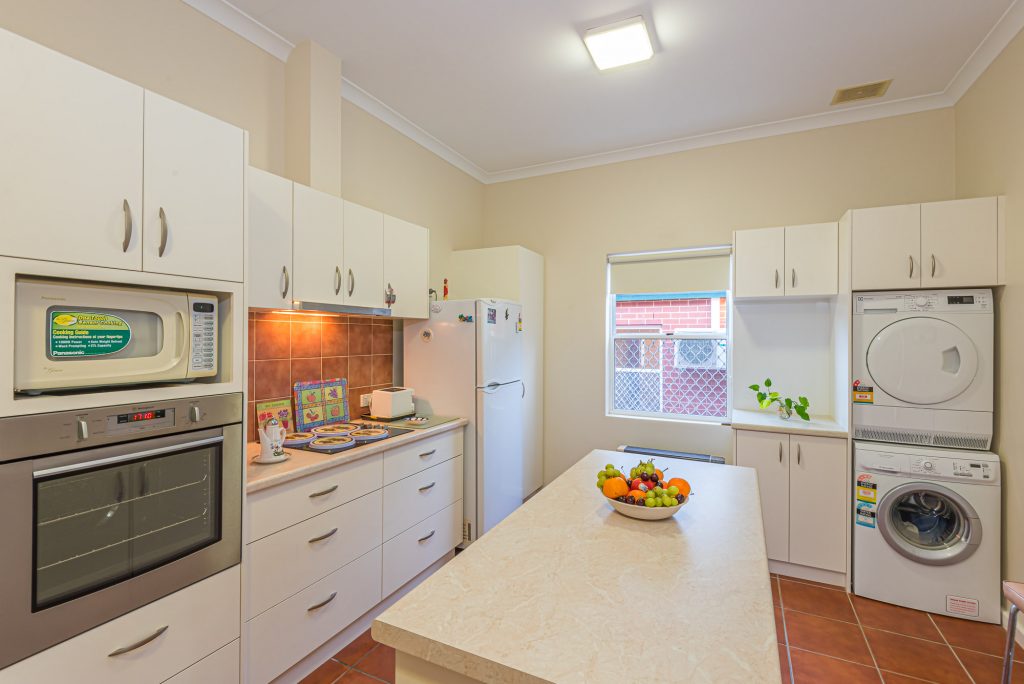 Nano Nagle has excellent cooking and dining facilities. The well-appointed kitchen includes a dishwasher, microwave and cooking utensils available for use by guests.
Breakfast foods including a selection of cereals, bread, spreads and milk are available for long term and overnight guests.
Tea and coffee are available all day.
Overnight and long-term guests are expected to self cater for main meals.
For those needing to buy food, there are a number of supermarkets within a 5-minute walk.
Day sessions and workshops offered by Nano Nagle facilitators generally include morning tea and lunch as part of the day's programs.